Sold Out $229.99
Hypervent is a revolutionary practical solution that encourages proper ventilation and prevents condensation from forming beneath RV and boat mattresses, under cushions, or in closets.
Hypervent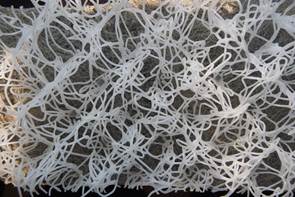 Hypervent is perfect for a venting solution for RV, camping and marine solutions when moisture and condensation is a problem. Moist environments can often be challenging and keeping things dry and safe from mould and mildew usually involves more than keeping a reduced moisture from air spaces.
Venting Solution.Creates passage ways that allows warm, room temperature air to circulate under mattresses or cushions, minimizing condensation and growing conditions for mould and mildew.
Durable.Hypervent is extremely durable. It cannot be torn or compressed without extreme pressure. It will withstand extreme temperature and will outlast the life of any mattress or cushion.
Malleable.Hypervent is light weight and can be made to any dimension. It's easy to clean and dry and unaffected by detergent, hot water or steam cleaning. It is virtually maintenance free!