Body Pillows Canada
Get A Great Night Sleep With Our Latex Body Pillows in Canada
You can immediately improve the comfort of your night's sleep with our latex foam body pillow. A latex foam body pillow offers many benefits besides providing conforming comfort to the fullest extent of your full body length. Our natural latex foam body pillow is 16" x 36" long and allows you to get comfortable and support pressure points and keep your spine aligned. This helps prevent back pain associated with poor sleeping posture by supporting your lower back.
The Perfect Pregnancy Body Pillow
Pregnancy creates a whole new set of issues and most pregnant women can attest to the fact that sleeping on their side is the hardest part of trying to get comfortable. By supporting both the lower and upper areas it helps better align your spine and provides more support for the mid-area. Our goal is to offer a the best latex body pillow that is great for pregnancy and for continued use.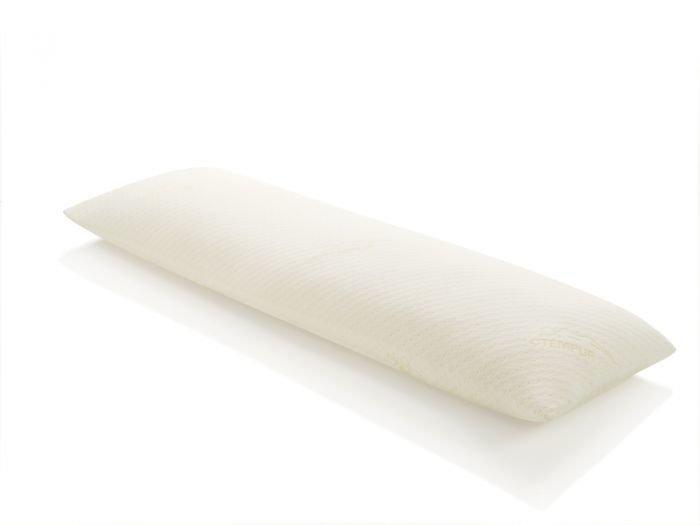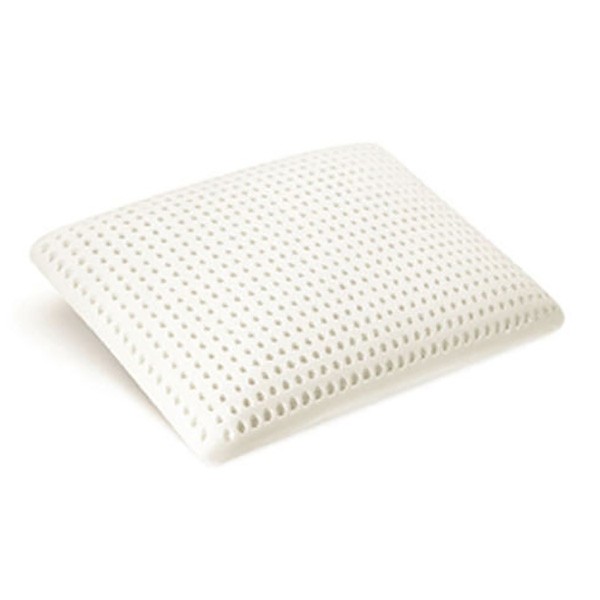 Why Latex is Preferred for Our Body Pillows
Our body pillows are made from 100% pure Dunlop latex foam that has been  proven to provide superior breathability and comfort. One little known benefit is that natural latex helps keep you cool in the summer and warm in the winter, without the need of additives or cooling gels.
Pure Dunlop latex provides the integrity and offers extreme durability, so your pillow remains constant in its shape as it molds to your use. Our latex foam body pillow lasts much longer than traditional pillows filled with down (feathers), memory foam, polyester, gel silicone or polyurethane materials. These other materials might provide comfort when new, but latex will outlast them and will not flatten or sag and provide support for many years to come and are warranted for 15 years.
Other Types of Body Pillows
While there are other types of body pillows available, those made with natural latex tops them all. Tony Little body pillows, for example, are "filled with millions of micropedic beads, that "...conform to your body and provide optimal support all night long." While this may be true to some extent, the properties of microbeads are a bit vague and really only apply to the way it conforms. Latex not only conforms perfectly, it also regulates temperature. This way you feel comfortable with the feeling of direct support as well as being comfortable as it is the right temperature as well.
The Benefits of a Latex Foam Body Pillow
100% organic Dunlop latex foam fill
Supports your entire body
Reduces pressure on pain points
Promotes proper spinal alignment
Relieves lower back pain
Great for pregnancy
No chemical additives
Hypoallergenic
Antimicrobial
Dust mite and bed bug resistant
Keeps you cool in the summer, warm in the winter
Will not sag or flatten
Includes a 100% organic cotton cover
Made in Canada
15 year warranty
Enjoy all the benefits of our latex foam body pillow latex that naturally conforms to to your personal shape. The exceptional durability of natural latex will transform your sleep experience.
// <![CDATA[ (function () { var scriptURL = 'https://sdks.shopifycdn.com/buy-button/latest/buy-button-storefront.min.js'; if (window.ShopifyBuy) { if (window.ShopifyBuy.UI) { ShopifyBuyInit(); } else { loadScript(); } } else { loadScript(); } function loadScript() { var script = document.createElement('script'); script.async = true; script.src = scriptURL; (document.getElementsByTagName('head')[0] || document.getElementsByTagName('body')[0]).appendChild(script); script.onload = ShopifyBuyInit; } function ShopifyBuyInit() { var client = ShopifyBuy.buildClient({ domain: 'go-rest.myshopify.com', storefrontAccessToken: '7c3b40bbedf35d2dcad9f8baaf5ee997', }); ShopifyBuy.UI.onReady(client).then(function (ui) { ui.createComponent('product', { id: '4474420330593', node: document.getElementById('product-component-1591027579774'), moneyFormat: '%24%7B%7Bamount%7D%7D', options: { "product": { "styles": { "product": { "@media (min-width: 601px)": { "max-width": "calc(25% - 20px)", "margin-left": "20px", "margin-bottom": "50px" } }, "button": { ":hover": { "background-color": "#2d7224" }, "background-color": "#327f28", ":focus": { "background-color": "#2d7224" }, "border-radius": "40px" } }, "text": { "button": "Add to cart" } }, "productSet": { "styles": { "products": { "@media (min-width: 601px)": { "margin-left": "-20px" } } } }, "modalProduct": { "contents": { "img": false, "imgWithCarousel": true, "button": false, "buttonWithQuantity": true }, "styles": { "product": { "@media (min-width: 601px)": { "max-width": "100%", "margin-left": "0px", "margin-bottom": "0px" } }, "button": { ":hover": { "background-color": "#2d7224" }, "background-color": "#327f28", ":focus": { "background-color": "#2d7224" }, "border-radius": "40px" } }, "text": { "button": "Add to cart" } }, "cart": { "styles": { "button": { ":hover": { "background-color": "#2d7224" }, "background-color": "#327f28", ":focus": { "background-color": "#2d7224" }, "border-radius": "40px" } }, "text": { "total": "Subtotal", "button": "Checkout" } }, "toggle": { "styles": { "toggle": { "background-color": "#327f28", ":hover": { "background-color": "#2d7224" }, ":focus": { "background-color": "#2d7224" } } } } }, }); }); } })(); // ]]>