Hypervent Mattress Underlay in Canada
Condensation and dampness is a major issue for RV's, boats and cabins. Fortunately, there is a solution for the ventilation of items and surfaces that are exposed to cool and damp conditions. Removing the dampness from such surfaces can be the real challenge.
This is due to trapped moisture and the changing temperature, causing condensation which then becomes an issue. This trapped moisture causes the formation of mildew. Fortunately, there is a practical solution to venting moisture to prevent the growth of the mildew. 
Enclosed and lower situated areas are prone to moisture which is trapped has a tendency to produce the right conditions fo mildew and to grow mould. Limited ventilation increase the chances of damage.
The ideal solution is to reduce moisture and increase air circulation. But since this is difficult, areas of concern, such as under bedding and cushions must be able to be well ventilated. Placing Hypervent in between materials that are susceptible to damage limits the causes of condensation and ensures proper airflow that will remove standing, damp air.
The Hypervent Venting Solution: What is it?
Hypervent is a densely spun, rigid polymer, placed as a layer between damage susceptible items, that is specially designed to increase ventilation and permit air flow. It comes in 39" x 50' rolls and can be cut to any length or can be attached together to create any width. Simply place this layer under the surfaces where cooler, moist conditions are causing condensation. Problem solved.
This polymer sheet has a heavy mesh construction and is adequately constructed to be pliable yet durable. Hypervent can retain its shape as the mesh construction enables the polymer to stay in place even when placed under very heavy weight.
Why Hypervent?
Some people might be skeptical that such a simple solution as hypervent is functional or even works. It's quite simple: The primary idea of using hypervent is to reduce moisture by increasing air flow. Areas that are sealed have difficulty drying out once wet and dampness will persist unless a proper mode of ventilation is used. This is when mould can form, having ideal growing conditions which include moisture, a food source and just the right temperature.
About Hypervent
Hypervent is made of the flexible material that is semi rigid. Hypervent sheet stays in shape even if compressed with a heavy weight. The semi rigid structure means that the flow of air will be unobstructed.
You can gage the size of Hypervent that is needed according to the mattress or any other object you want to place the Hypervent sheet underneath. Here are some other properties that make it the ideal solution.
Cleaning Hypervent is easy. Just use soap and water or a damp cloth.
Hypervent does not require any maintenance at all.
It's lightweight and durable.
The flexibility is a great feature that makes Hypervent an excellent choice for tight places.
Even though the width is only 39 inches, the length can be extended to over 50 feet as Hypervent comes in rolls and can be easily attached to make any size you require.
Hypervent is so rigid it can even be used under extremely heavy metallic shipping containers.
Is Hypervent the Best Solution?
While considering all of the features of Hypervent, let's review all of the benefits and why it is considered the best venting solution for marine and RV's.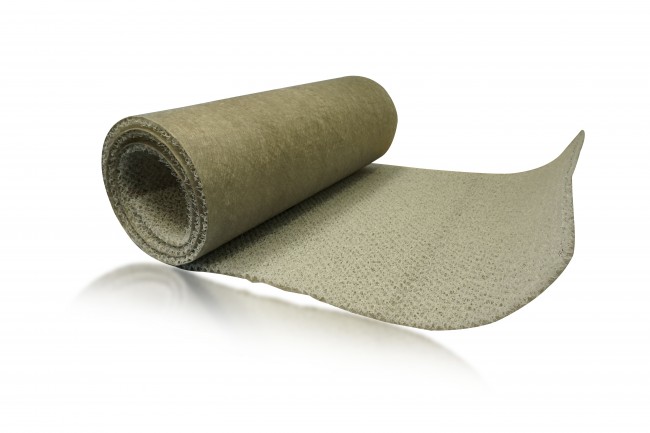 Weight and Adjustability
The lightweight of Hypervent is relatively lightweight and is easily sizable and adjustable. Also, because of the flexibility, the hypervent can adjust along size the edges as well.
Maleable
Hypervent can retain its shape. Even though Hypervent is a semi-rigid material it still can be manipulated to any shape and retains the shape for years. Hypervalent offers just the right amount of air circulation between the closed objects.
How to Use Hypervent
Hypervent has one side made of polymer, and the other side has fabric attached to it. Whenever you are placing Hypervent, ensure that the side with fabric is placed the base, with the side with loop side up.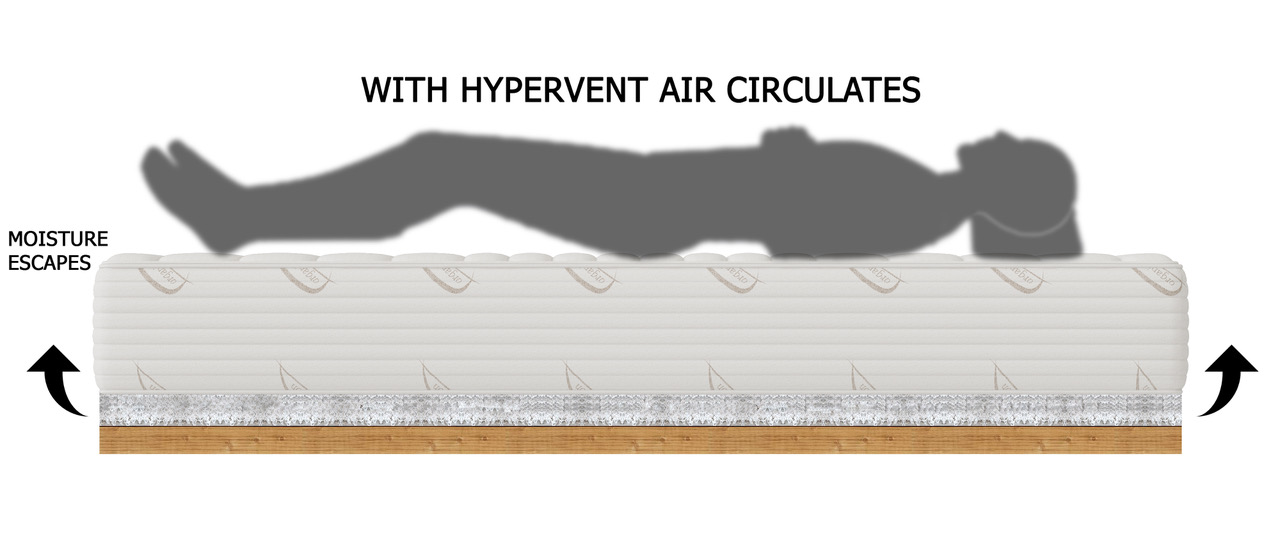 Other Applications
Some other applications include wet lockers, gallery liners and bilge pumps. You can also use it on the deck to reduce dampness.
Hypervent flexible venting solution adjusts quickly to any flat surface and retains its shape and size, in boats, RV's under mattresses and cushions. This high-quality venting solution is durable and made to last. Order Hypervent today!